The Situation
Dr. Wilberto Cortes had established himself as a national and international expert in cosmetic surgery with his cosmetic surgery practice and trademark procedures in Houston, TX. However, they found that their website wasn't bringing in enough traffic or converting as many patients as they'd like. Therefore, they reached out to Exibit to help them increase awareness about their practice and their procedures, as well as convert more leads into patients.
The Solution
Based on the several years of analytics and heatmaps data we recreated and relaunched the entire website from scratch including an optimized for conversion user interface and user experience. We created a fresh and unique digital brand identity that patients were eager to engage with and ended up driving the kind of accelerated growth the cosmetic surgery practice was looking for.
How we helped
Brand Identity
User Experience
User Interface
Web Development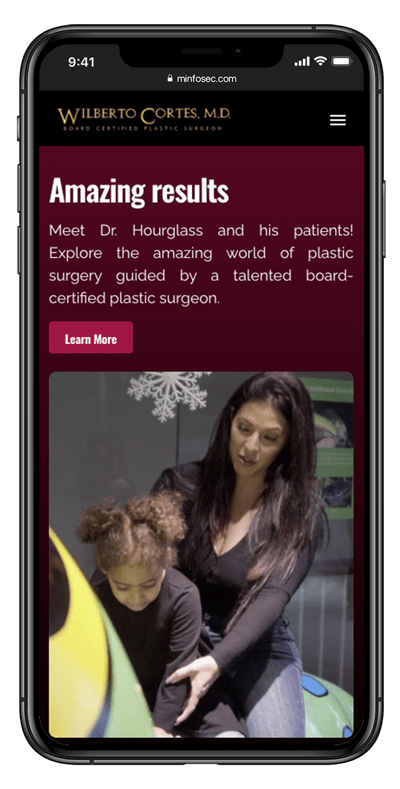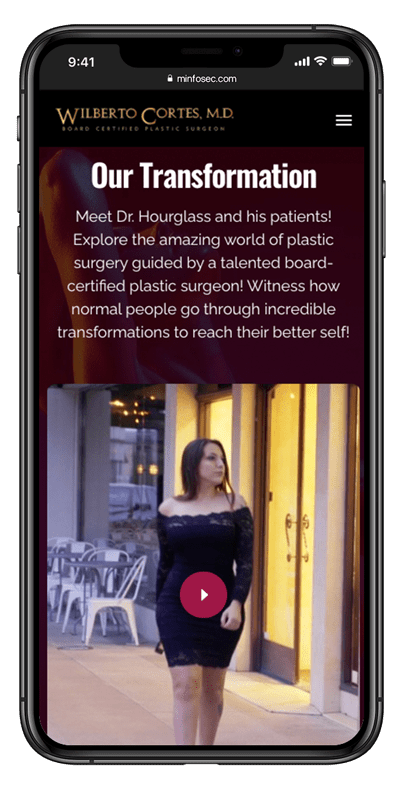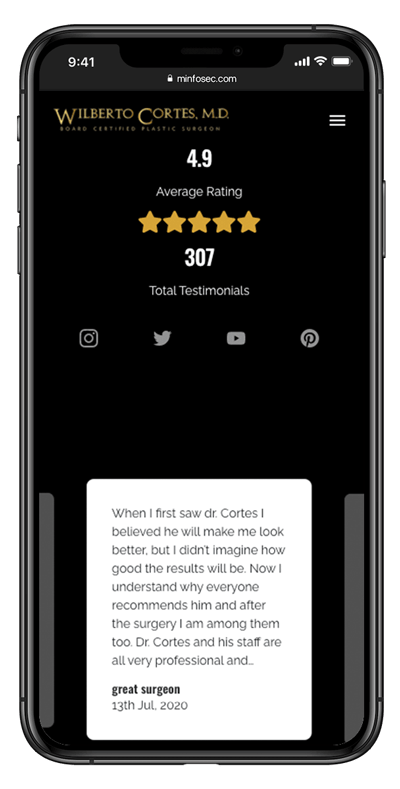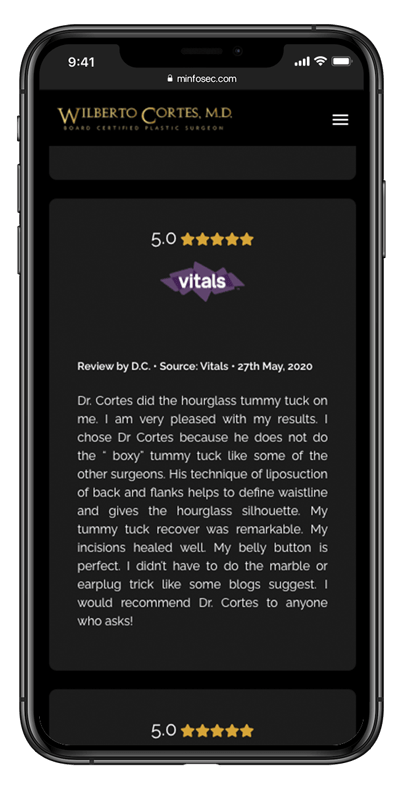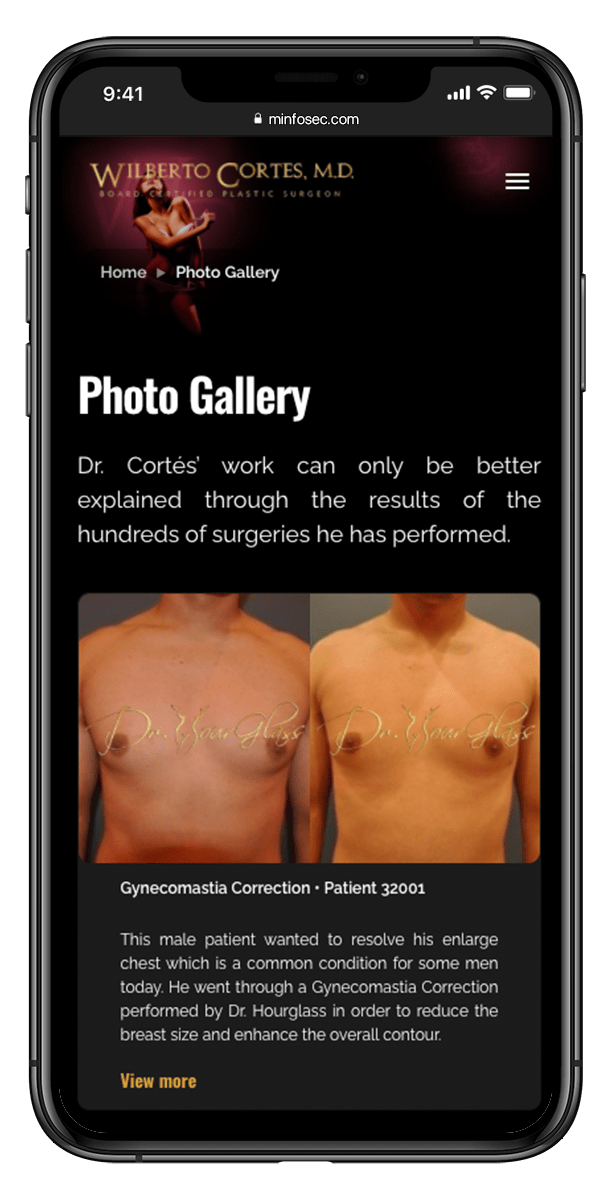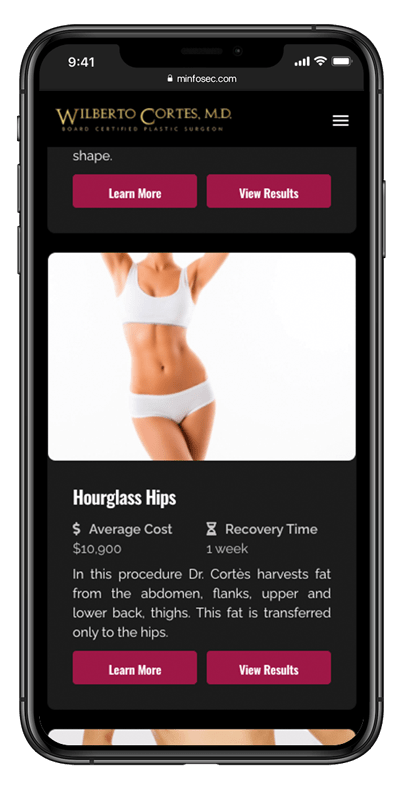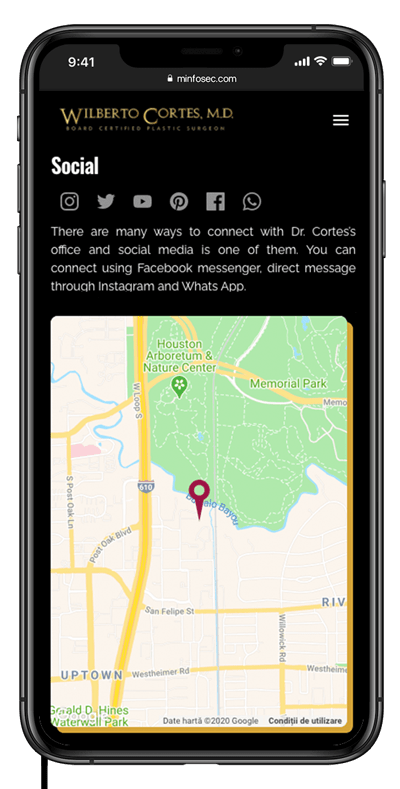 The new website is seeing a huge increase in the average time on page due to it's great performance boost and the new conversion optimized user flow and minimalistic interface.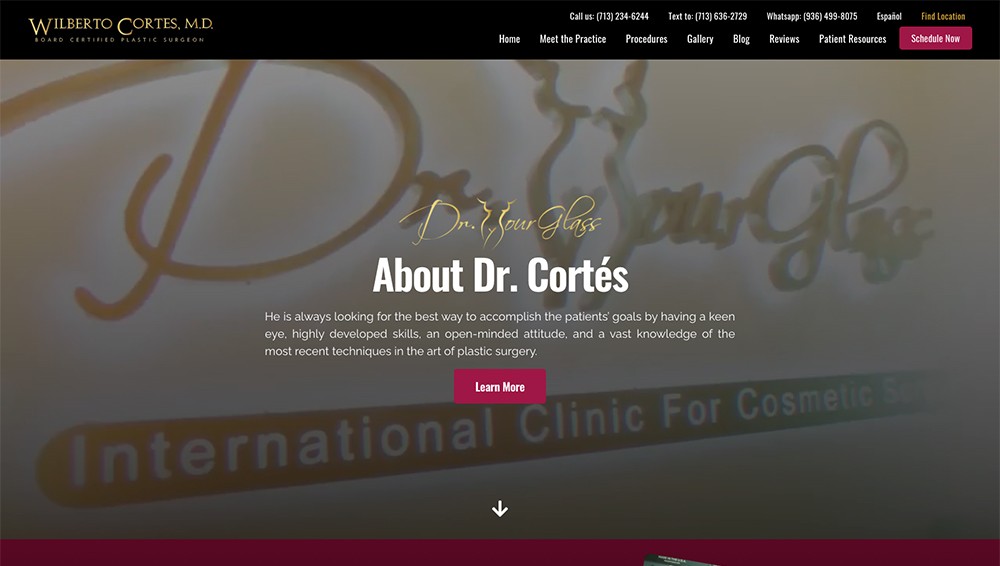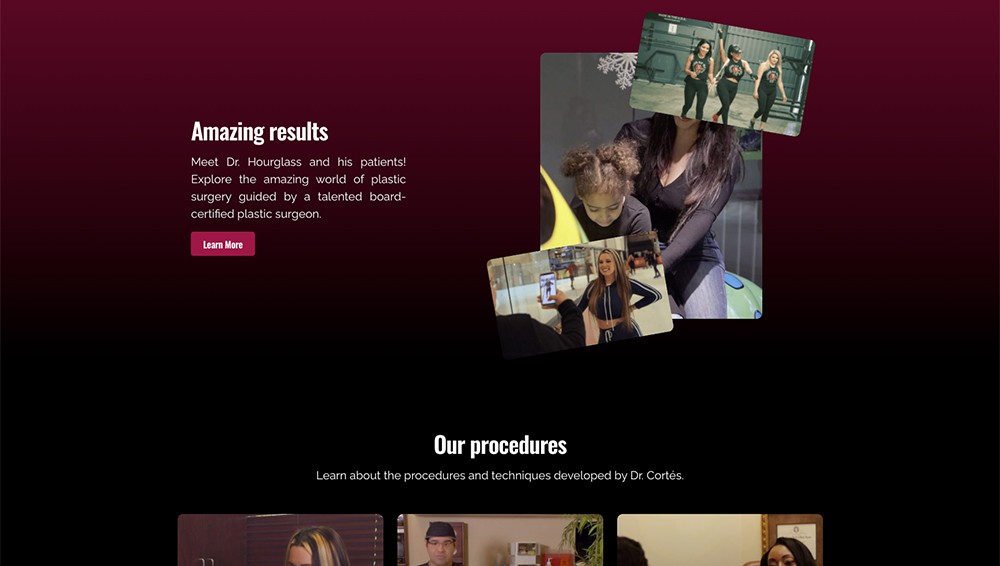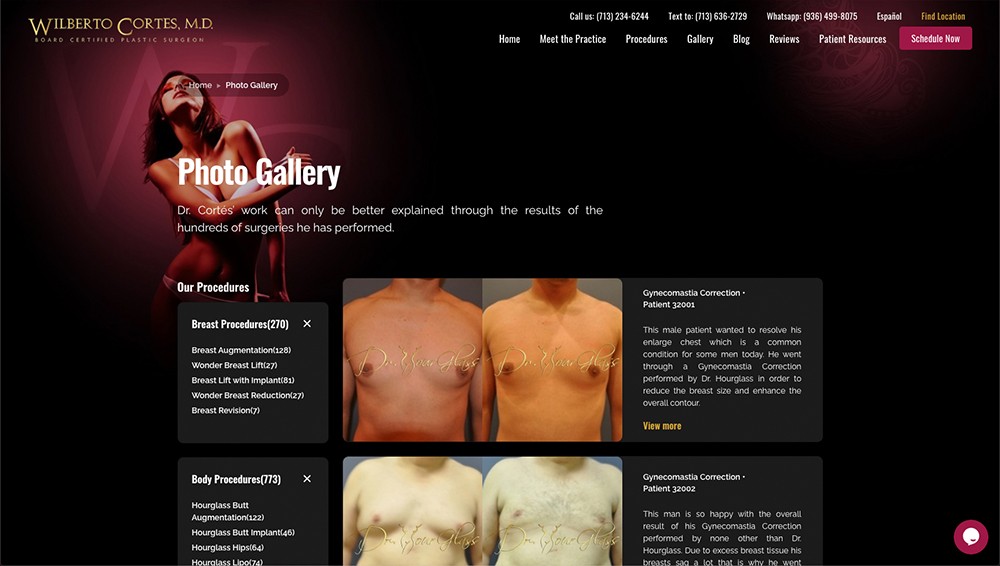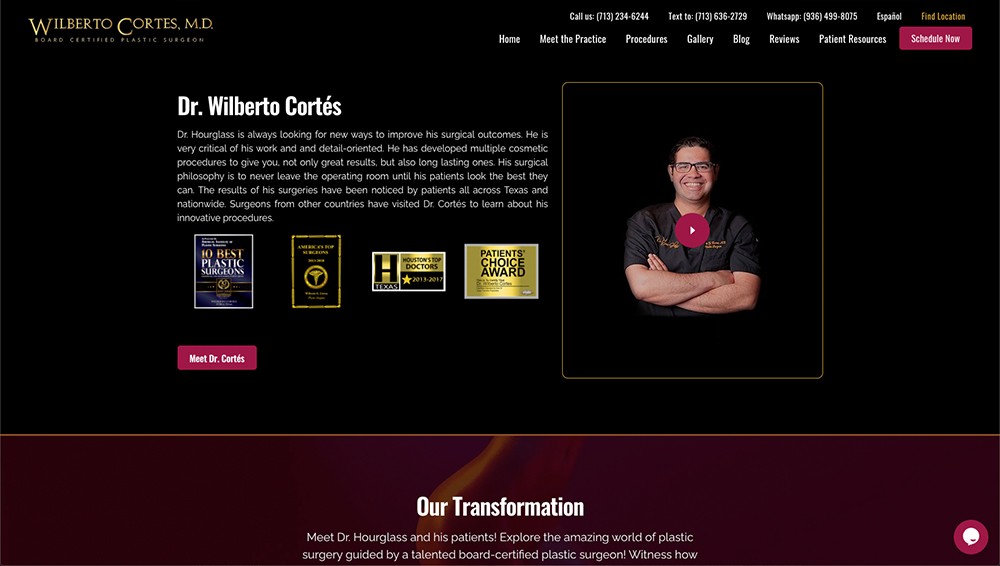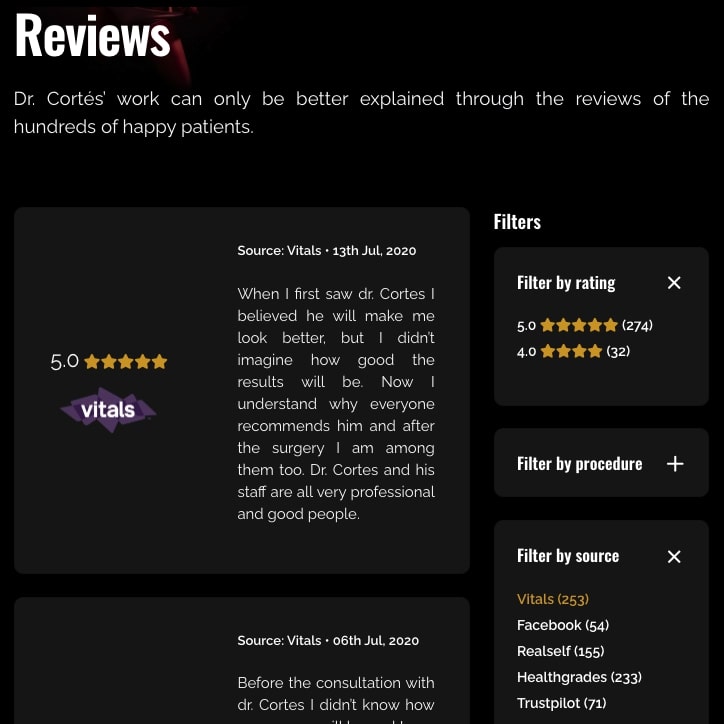 Simple Reputation Management
Display your reviews from across the web in one place, prioritize your favorites, and tag each review to make it simple to find.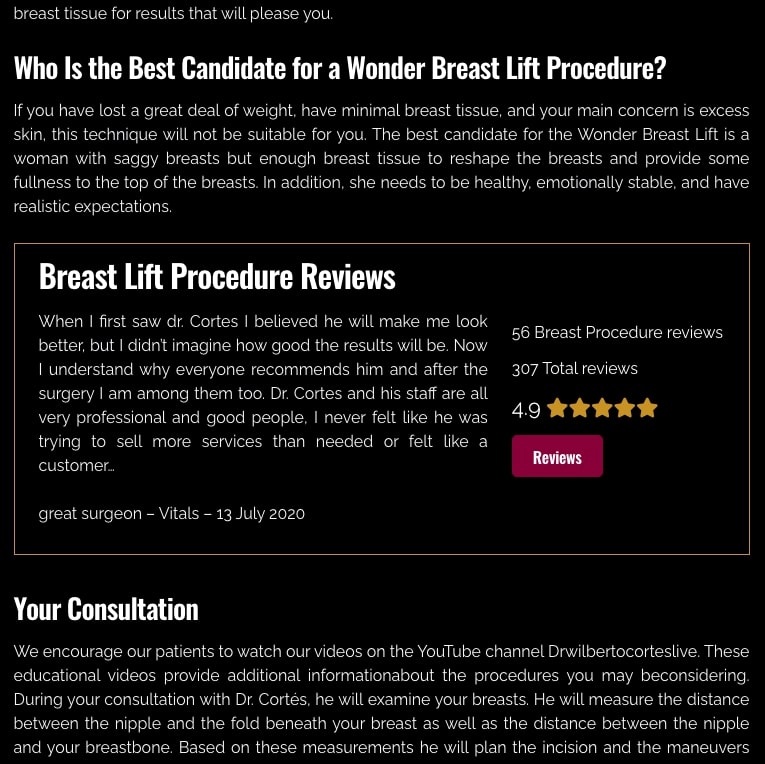 Testimonials widgets
Automatically integrated testimonials to relevant content pages with the star ratings displayed in search results.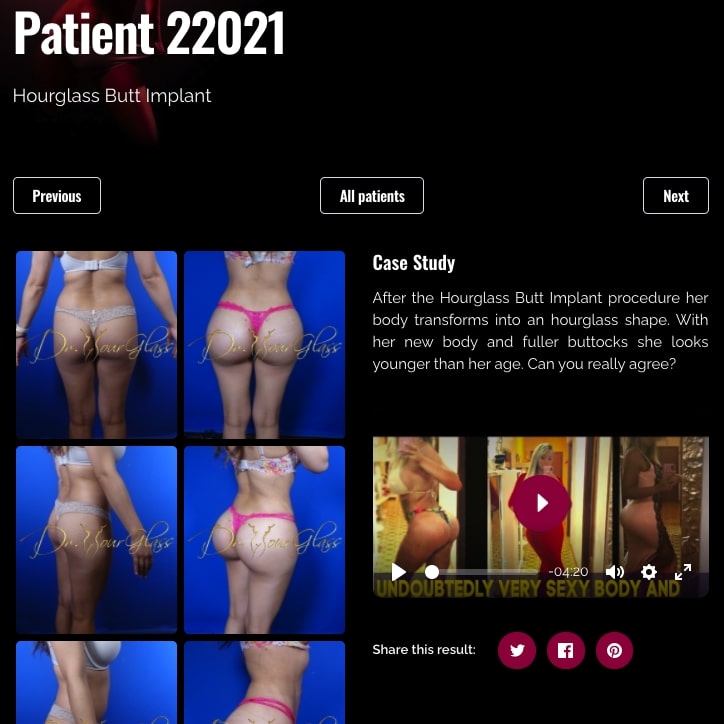 Before and After Photo Galleries
The easy to navigate photo galleries along with their procedure pages bring in 64% of all site traffic.
"Exibit is just the best web development team that I have worked with. As a plastic surgeon, I am very particular about how a project should be done. You just have to tell them once and it gets done. They understand very well the concepts of functionality and esthetics."
Wilberto Cortés
Board Certified Plastic Surgeon
Rejuvenus Aesthetics
Next Case Study
Minfosec
Reduce cybersecurity risk and stay compliant